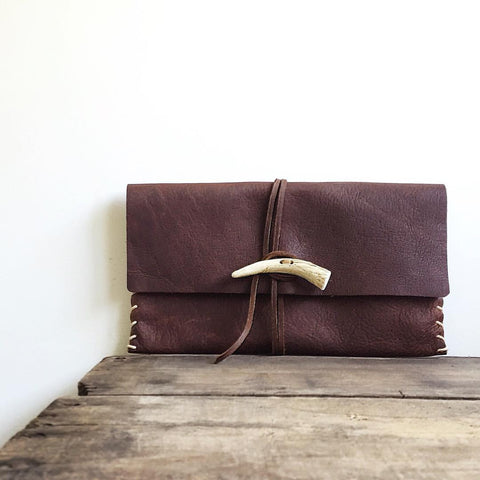 Antler + Saddle Leather Clutch
$ 950.00
Our oil-tanned, distressed saddle leather clutch is the perfect accessory to hold your necessities!
The absolutely beautiful antler shed for the closure and contrast stitching are the details that make this simple little handheld bag extra special, and a true statement piece!
Iron-branded logo on the back.
Measures 10" x 6"