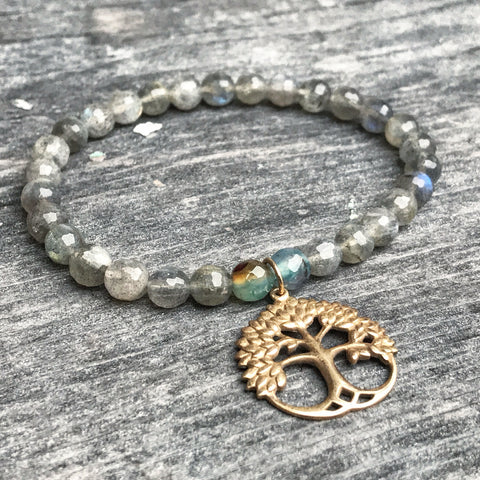 Sold Out
Beacham Street Bracelet
$ 55.00

$ 25.00

This product is unavailable

Iridescent labradorite adorned with a golden bronze charm. These top quality stones sparkle with flashes of green, blue and violet. 

7" elastic/adjustable fit 

A beautiful statement piece on its own, or stacked with other bracelets.

Tree of Life represents growth + strength.