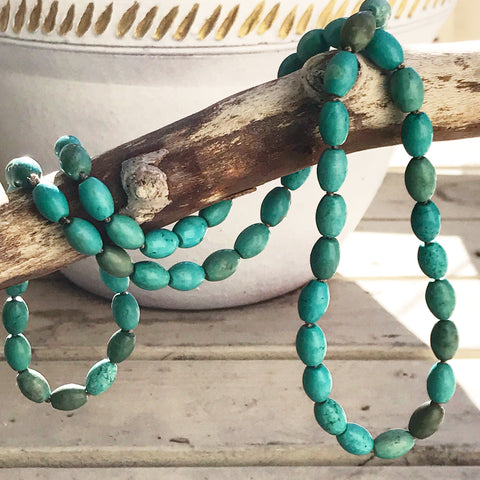 Sold Out
Bound Brook Way Necklace
$ 195.00
This product is unavailable
Large + chunky + knotted + vibrant turquoise — reaches all the way to your belly, + also doubles around your neckline! 
Slip on style necklace measures 40" long
Limited Edition
We love this piece due to it's simplicity while adding style to any outfit. Layers beautifully with other necklaces!