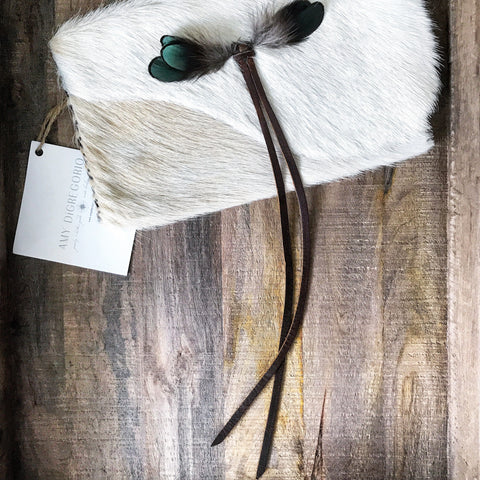 Cowhide Clutch
$ 850.00
This little cowhide leather stunner is the perfect accessory to hold your necessities!

The contrast stitching and beautiful feather + leather tassel are the details that make this handheld bag extra special. Whether you're headed to a casual brunch or a fancy event, this unique bag will make just the right statement.
Measures approximately 11" x 6"
Each bag is completely unique and will vary slightly.