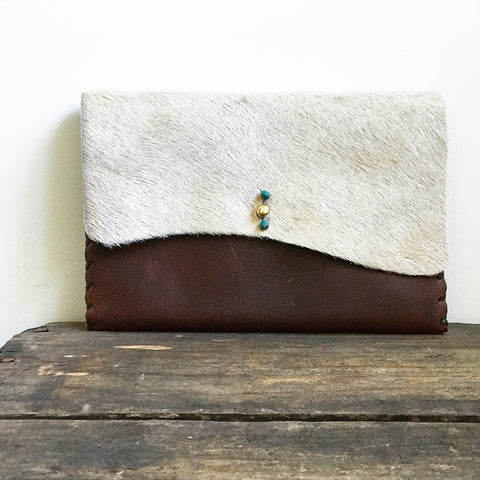 Sold Out
Cowhide + Saddle Leather Clutch
$ 300.00
This product is unavailable
This little cowhide + distressed saddle leather stunner is the perfect accessory to hold your essentials... Use alone as a small clutch, or carry as a wallet to keep things organized in your shoulder bag.
The contrasting textures + colors are the simple details that make this handheld bag extra special!
Whether you're headed to a casual brunch or a fancy event, this unique bag will make just the right statement!
Iron-branded logo on back.
Measures 8" x 5"