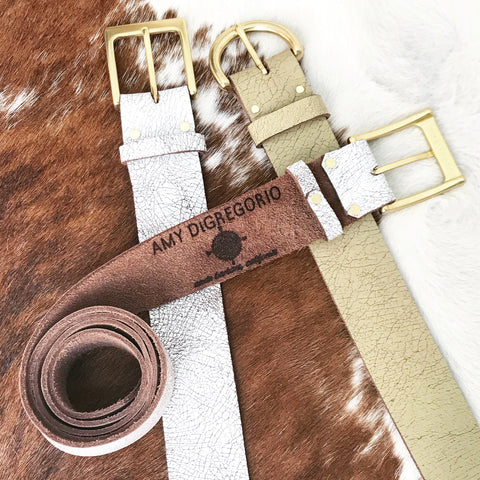 Distressed Leather Belt
$ 185.00
We absolutely love the balance of something a little rough + tough matched with something shiny. The leather is sturdy, the buckle is weighty, and the leather will soften + distress with character over the years.
Every belt is hand cut + iron branded for your order. Adjustable, fits Small to Large sizes.
Solid brass buckle.
1 1/2" width
These gorgeous distressed white belts are an effortless way to polish even a simple tank + jeans!