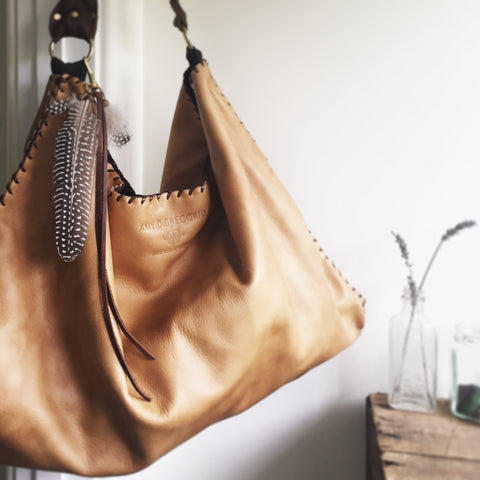 Sold Out
Leather Weekender
$ 1,250.00
This product is unavailable
Top-grain leather is oil-tanned to reach this rich "Tobacco" hue, while also enhancing it's buttery texture.
The interior is just as beautiful as the exterior — fully lined in thick + luxurious suede with open pockets. 
Each bag is designed entirely by hand with the highest quality leather on the market. Saddle leather was chosen for durability and beautiful contrast for our signature hand-braided shoulder strap.
The gorgeous feather + leather tassel is removable with brass clip.
This is a really, really big bag. The bag you grab for weekend getaways, farmer's markets, jetsetting... It holds everything, and it's crazy pretty!
Measures approximately 15" x 22"